Semcon Training for Your Project Operations


We train all who works in and around project. We have skilled trainers and a wide selection of training that can be customized to suit your needs. Our consultants, many of them with international experience, help you to select suitable career paths, support project managers who wants to be certified and plan for their development.
Get in touch with us to help you find the training that suit you best.
Training Schedule and Registration
Open Scheduled Courses
Course
Duration
Info
Basic Training (XLPM) for Project Managers
3 days
Basic Training (XLPM) for Project Team Members
1 day
Project Planning and Control
2 days
Agile Project Management - Scrum in Projects
3 days
Microsoft Project - Virtual Classroom
1 day
Requirement Management
1 day
Managing an Assignment
2 days
Risk Management in Projects
1 day
PMP® Preparation Program
4+2 days
PMP® Preparation Course
3 days
PMP® Virtual Classroom
3+3 days
Human Skills in Project Organizations
4 days
Managing Virtual Teams
1 day
Program Management
1 day
Line Managers' Roles in Projects
0,5 days
To be a Successful Project Owner/Sponsor
1 day
Project Portfolio Management
1 day
Optimizing your PMO performance
1 day
Training colors
Develop your Project Management skills
Certify yourself
Develop your Human Perspective skills
Improve your project governance
XLPM Certification
Did you know that you can certify yourself, your employees or subcontractors in XLPM, Semcon's popular methodology for the project-oriented organization?
Contact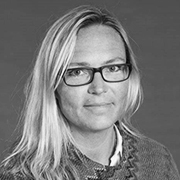 Marianne Ohlsson
+46 (0)70 447 2807
^ To top